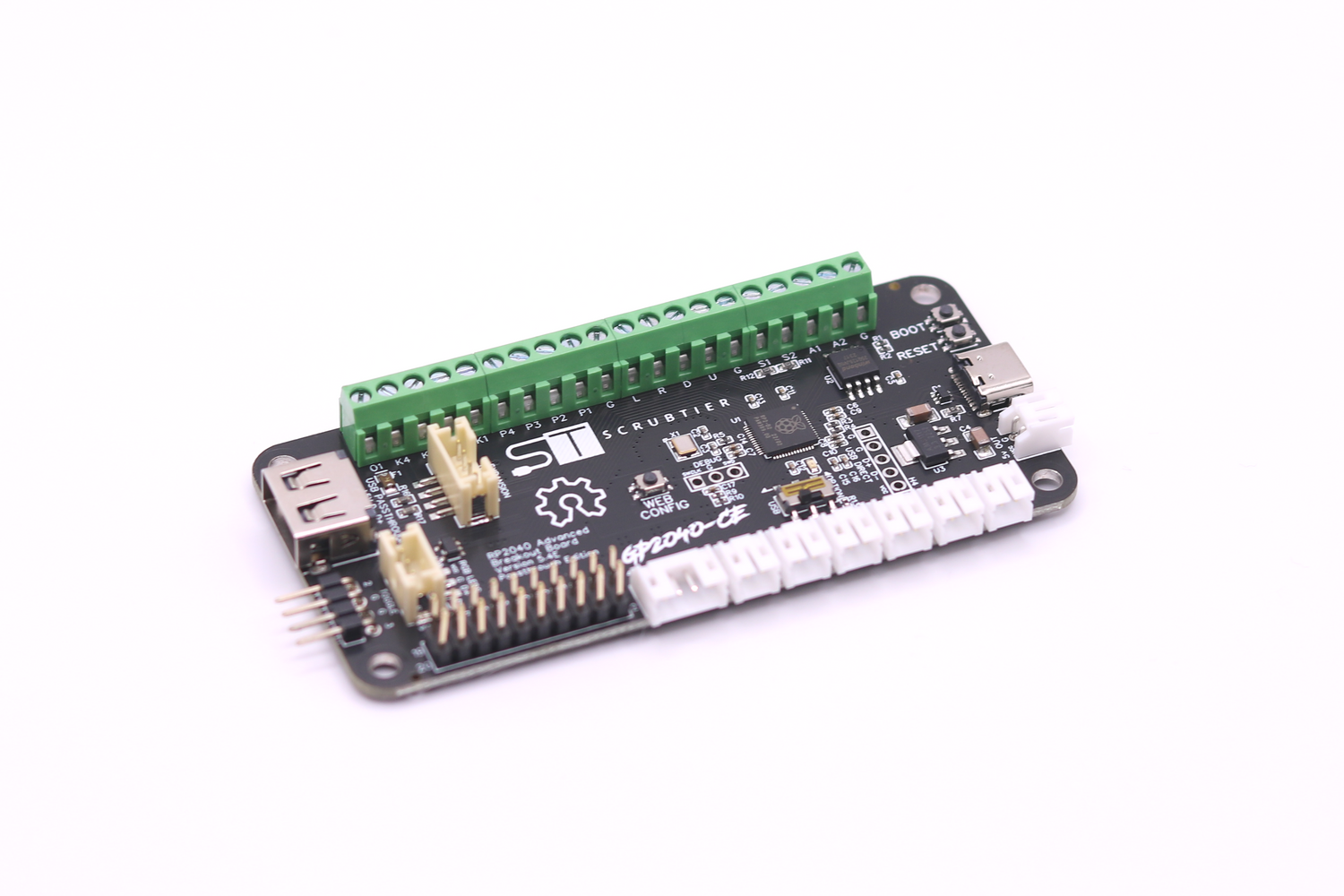 RP2040 Advanced Breakout Board 5.4E
Now with Passthrough!
The RP2040 Advanced Breakout Board is the official embedded design for the GP2040-CE project.

Buy Now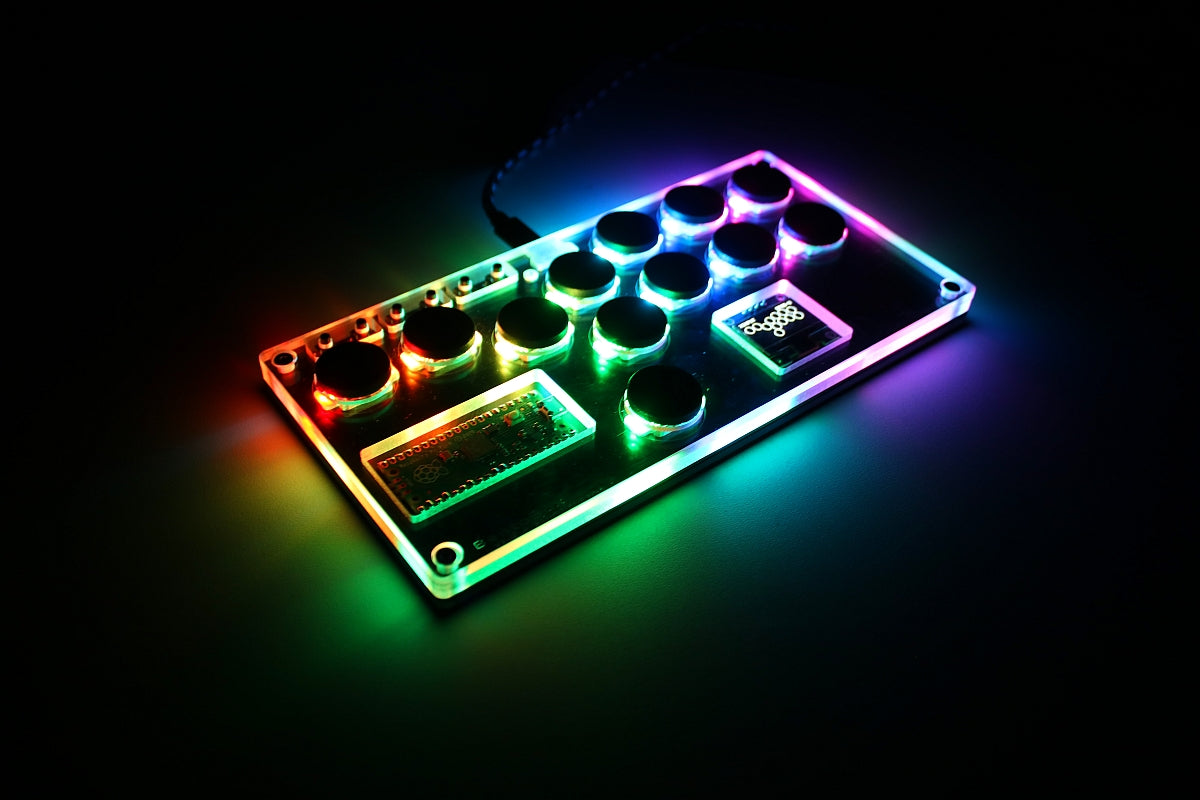 BentoBox V1.0
Ultra Portable, Sleek and Customisable Arcade Pad with Low Profile Mechanical Keys, USB Type C, 1000Hz Polling Rate, OLED Status Display and full RGB Backlighting.
Buy Now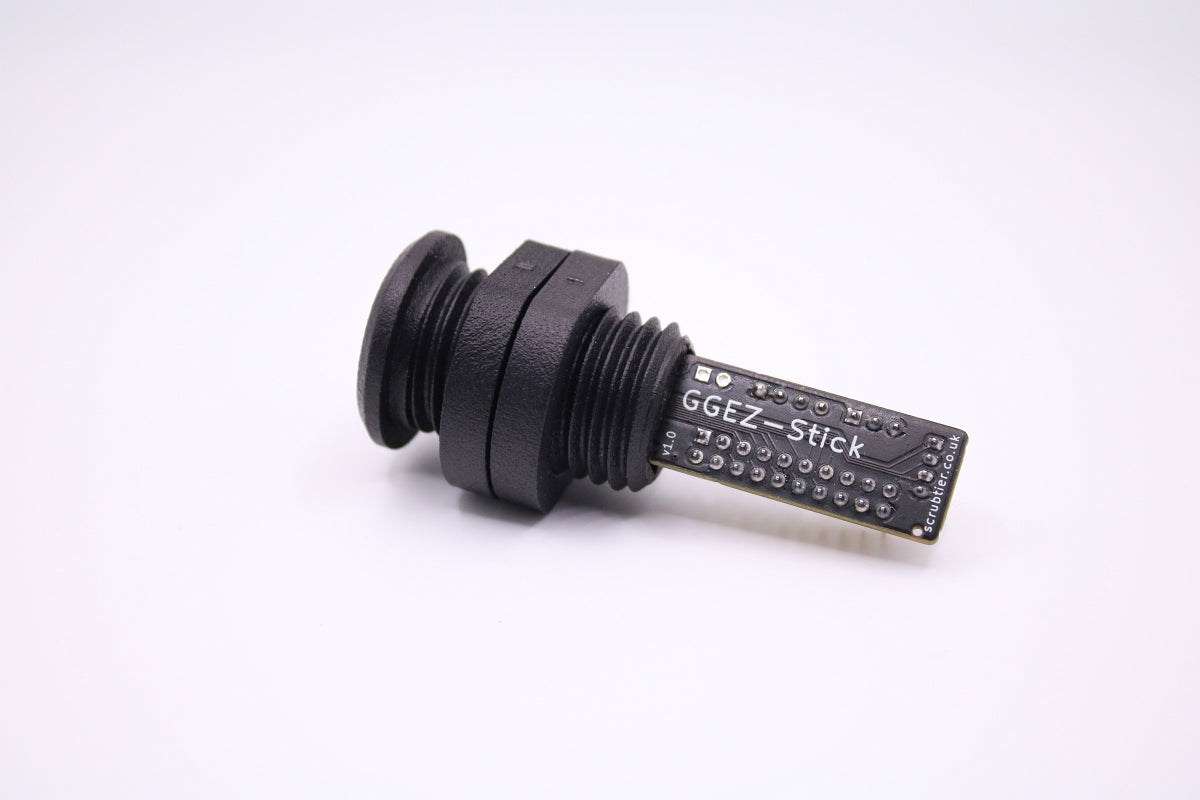 GGEZ-Stick V1.0
The ultra clean, all-in-one solution for DIY fightsticks and controllers. A 22mm panel mount connector with all of the clever stuff hidden inside!
Buy Now
International Friends
USA Customers

For USA residents, our friends SGFDevices.com also offer GP2040-CE powered controllers.

SGFDevices.com

EU Customers

For EU residents, our friends at UltraArcade.eu also offer GP2040-CE powered controllers and enclosures.

UltraArcade.eu
ScrubTier has no business relationship with SGFDevices or UltraArcade, we simply advertise them for the benefit of all customers. UltraArcade, SGFDevices, and ScrubTier do not provide service or support for each others' products and customers.